Earlier this year, MMGY's EVP of Client Services Katie Briscoe published a post about the state of loyalty in our industry today. Backed by research from the MMGY 2016 Portrait of American Travelers, Katie discussed how loyalty is not dead; rather, it is thriving through evolution to meet today's travelers' needs. This new approach to loyalty – led by programs like Kimpton Karma and marketing efforts like Best Western's You Must Be Trippin' campaign – seem to be focused on a younger audience. Which stands to reason, as the Portrait of American Travelers tells us that 65% of active Millennial leisure travelers redeemed loyalty points last year, compared to 45% of the next largest segment, Boomers.
Interestingly, younger audiences are also driving business travel. Last month, MMGY released the 2016 Portrait of Business Travelers, which noted that the Millennial cohort not only took more business trips on average than any other generation, but intends to increase that frequency more than any other segment as well.
Among all business travelers, the airline industry seems to be leading the way in generating true loyalty and repeat purchase. Based on our study, 82% of business travelers say that they are influenced by airline loyalty points (compared to 76% influenced by hotel points and 57% influenced by rental car programs). And, if given a choice to book their own business travel among the three, more choose airline than any other.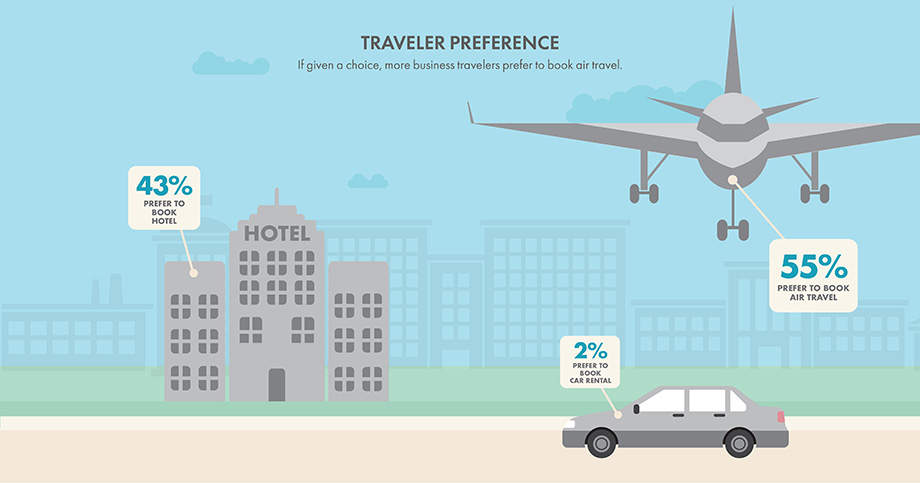 I believe the reason we see airline preferences higher than other travel verticals is a direct result of the increased interest in shared services, both in ride sharing and accommodations. In our research, 40% of all business travelers suggest that they have an interest in staying in a shared lodging accommodation through companies like Airbnb and Homeaway – and that number is even higher when choosing ride sharing over car rentals or taxis. We also know that younger business travelers are driving these preferences. Specifically, 67% of Millennials say that they would prefer to stay in a shared lodging accommodation on a business trip compared to 37% of Xers and 16% of Boomers.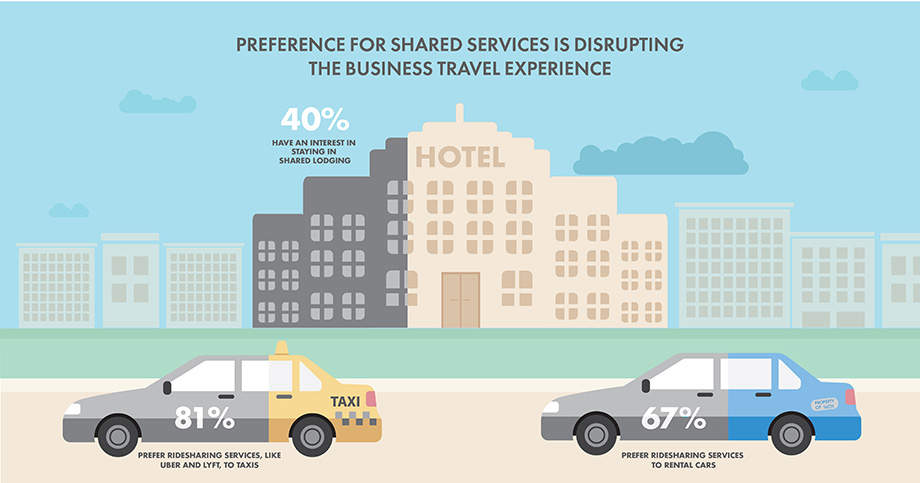 Ultimately, this has created pressure for traditional travel brands – especially within the hospitality space – to innovate their loyalty programs to maintain relevancy and compete for this ever-growing youth market. But simply making assumptions about what the Millennial traveler – or travelers with a similar mindset – are looking for is not enough. Instead, travel brands must dive deeper into research to understand why travelers are considering shared services and what is motivating them to book, regardless of point accumulation or redemption.