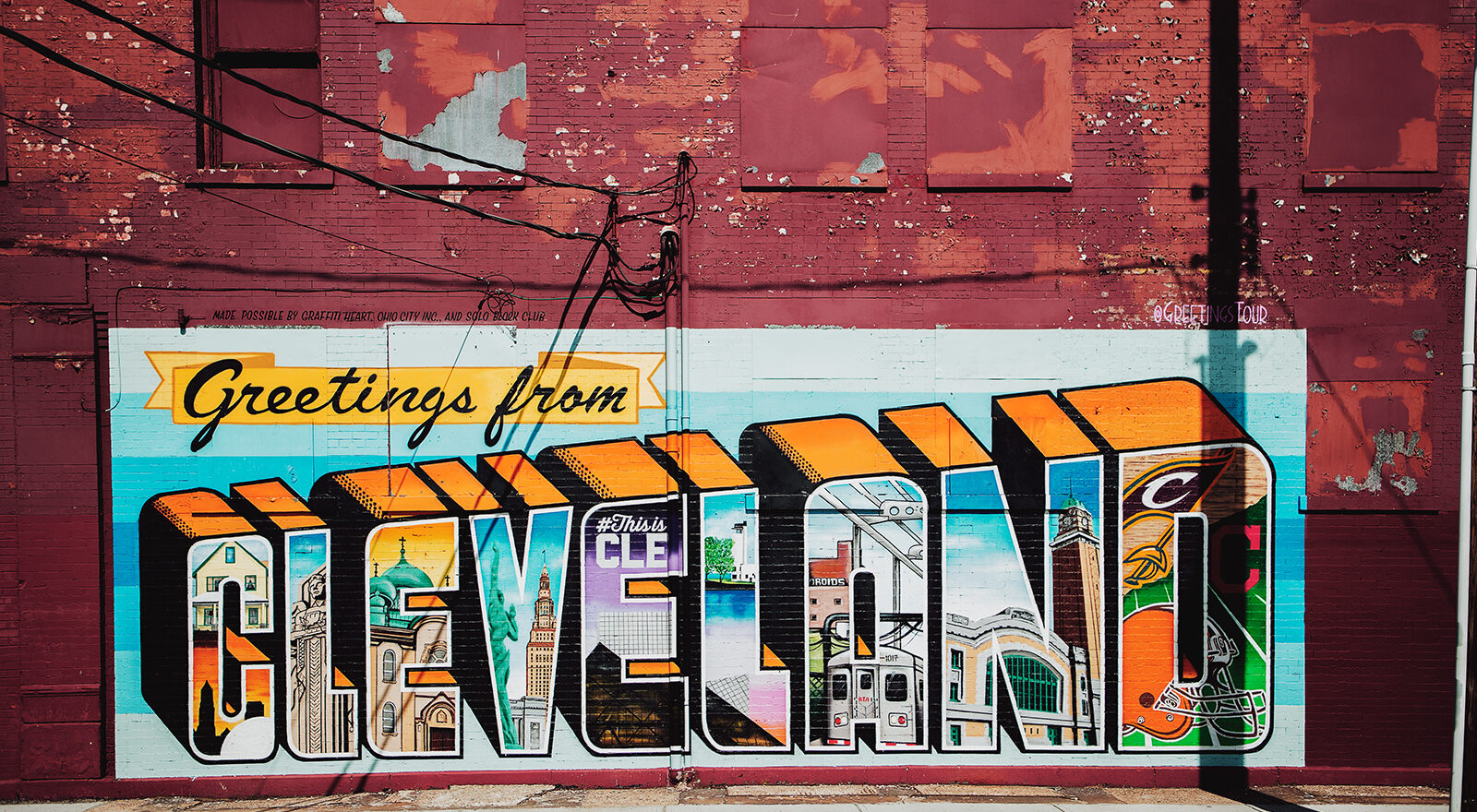 Situation
Ever since its river caught on fire in the late '60s, the city of Cleveland had become the punchline to seemingly every joke. In addition to a steady economic decline, their sports teams hadn't won a championship in years, and they were always near or at the top of the list of the nation's most miserable cities.
Action
Originally, we were asked to build a brand around "Cleveland Rocks." After talking with numerous stakeholders and potential guests, it was clear that while "Cleveland Rocks" was well-known, it had lost relevance. It would take more than a tagline to overcome the challenges that the city faced.
The new brand focuses on Cleveland's attitude, not its assets. The initial social campaign was designed to make Clevelanders a part of the brand. The introductory print, television, digital and Twitter campaigns celebrate how Cleveland has never been a place for people who follow the herd. A new logo identity and photography and video assets were created to match the new brand and attitude.
Results
Cleveland was not only selected as host of the 2016 Republican National Convention (RNC) and as LeBron James' new home, but the momentum created in local and national media (USA TODAY cited Cleveland's new attitude as one of the five reasons why it won the RNC) has helped perpetuate the new branding. This was an important first step in changing how outsiders, as well as Clevelanders, see the city.
In addition, the city of Cleveland's rebranding and advertising campaign took home the Hospitality Sales and Marketing Association International's "Best in Show" award at the Adrian Awards in February 2015. Since the brand launch, the city has earned a number of accolades from publications such as The New York Times, Travel + Leisure and Fodor's Travel as a destination of choice in 2015.
23% increase

in interest to visit

3.7% increase

in visitors to Cleveland