Last week, The Beaches of Fort Myers & Sanibel joined in a historic "shellebration" by shattering the world record for the largest human image of a seashell.
1,093 registered participants came together on the shore behind Outrigger Beach Resort on Fort Myers Beach to form an enormous seashell, verified by a Guinness World Records™ adjudicator on-site.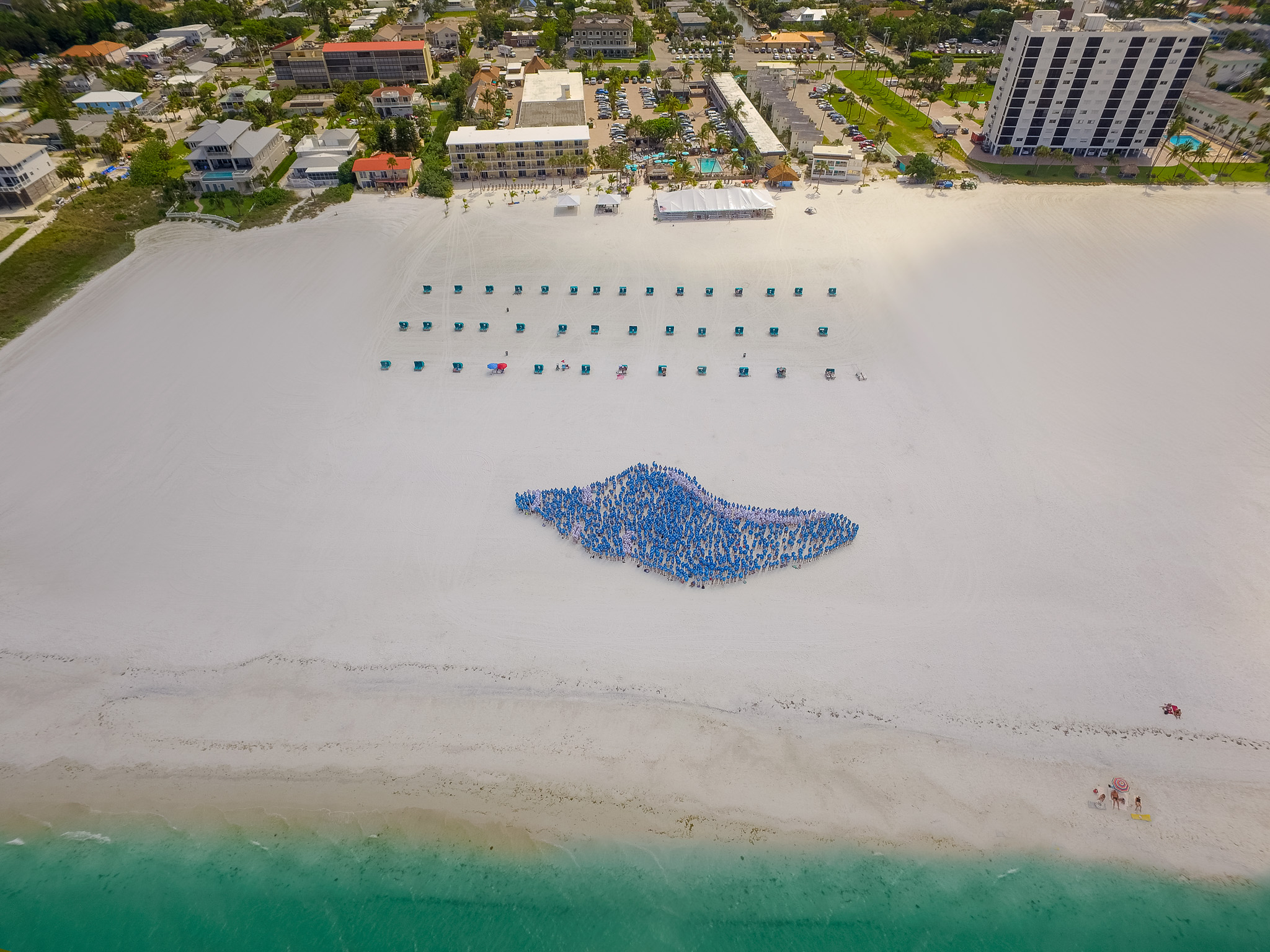 "We did it! Today's event was spectacular, and it encouraged members of our community to come together to tell our shelling story in a fun and engaging way," said Tamara Pigott, executive director, Lee County Visitor & Convention Bureau. "Our partnership with Guinness strengthens the global spotlight on our destination's seashells, which continue to be a major draw for visitors."
MMGY developed National Seashell Day three years ago. The shellebration occurs every year on June 21, the first day of summer, as a way to spotlight the joy of shelling with the perfect summer getaway.