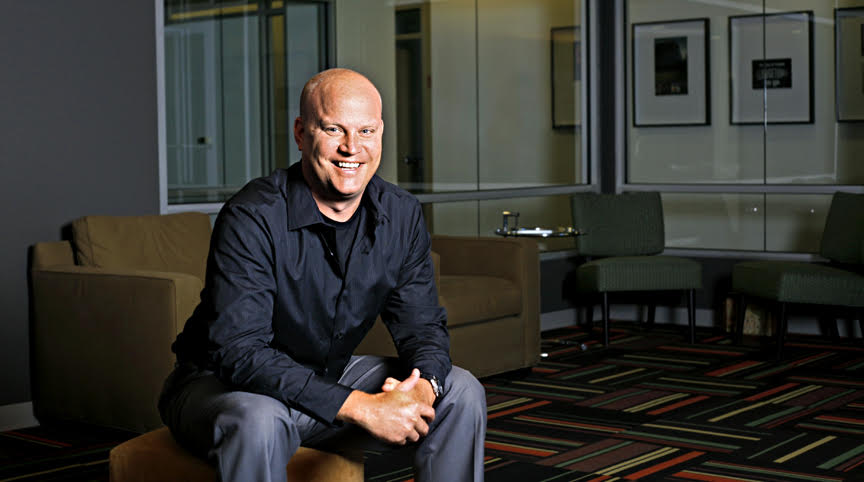 We are saddened to share that our friend and colleague Lucas Cobb passed away unexpectedly this weekend at his home in Kansas City.
A member of the MMGY Global family for a decade as SVP, Data Strategy, Lucas provided brilliant insight and pioneered new ideas for the agency, our clients and our partners. Above all, Lucas was an incredibly generous and gregarious individual who constantly made us laugh. He will be deeply missed.
A graduate of the University of Oklahoma, Lucas' career spanned advertising, direct and interactive marketing across many industries including fast-food, shipping logistics, financial services, retail, and hospitality and tourism. He understood consumers and their behaviors.
Lucas focused on maximizing effectiveness and efficiency of marketing investments via intelligent data and directed strategies. As a senior leader, he touched nearly every advertising account across the agency, being involved not only at the highest levels of strategy development but also in tactical execution and measurement. Clients such as the South Dakota Department of Tourism, Wyndham Hotel Group, Rhode Island Commerce Corporation, Pacific Hospitality Group and Kampgrounds of America benefited from Lucas' counsel. He was an innovator in data science and developed some of the travel industry's first data fusion and audience activation platforms, formed from the marriage of traveler survey data and consumer data models.
Lucas was a selfless leader, accessible and engaged with all those with whom he worked. He helped develop some of the agency's top talent and was a tireless champion of the careers of others. 
Lucas' passionate approach to life was evident in everything he did. Whether it was trekking a new 4×4 path with his son Jake or traveling across the country to see his daughter Sydney perform, he and his wife Christie were dedicated to their family life. Lucas loved the outdoors, working on old cars and creating things from what others would consider junk. He valued the small things in life and celebrated the big things in others. He was handy in every sense of the word and was as interesting away from work as he was brilliant in the office. Everyone who knew Lucas appreciated his ability to be fun-loving and loving at the same time.
Please join us in remembering and celebrating Lucas' life. For those who are interested in supporting a memorial fund that has been established in his memory, please contact Wes Kubik at wkubik@mmgyglobal.com.