While COVID-19 has been particularly hard on the travel industry, we are beginning to see some encouraging movement. Over the past week, 46 states have lessened their travel restrictions and lifted their stay-at-home orders. We are beginning to see growth in demand across the country with U.S. hotel occupancies topping out at 32.4%.  
Data shows that people have been dreaming and planning travel while they've been in quarantine. As we quickly transition back into the booking phase and this pent-up demand can be realized, competition for travelers will be at an all-time high and hoteliers will be faced with a daunting question: "Will I need to drop rates in order to win guests back?"  
The temptation is there to sacrifice ADR for occupancy, and we already see this mindset creeping in as corporate volume accounts, meeting planners and even CREW rooms are already talking about how hotels should be hungry for business when entering negotiations. Mark Twain may have stated it best when he said, "While history doesn't repeat itself, it often rhymes."
In our latest traveler sentiment research conducted on behalf of the U.S. Travel Association, we've seen an 8-point drop in the past month in the percentage of leisure travelers who say a great travel deal would impact their travel decisions. This continues to suggest that other variables, like safety sentiment, will have a much greater influence on their bookings.  
And remember that for a number of hotels, 2021 was already ahead of pace – and with a majority of this year's Q2 meetings being moved (not canceled) into the following year, space will be at a premium.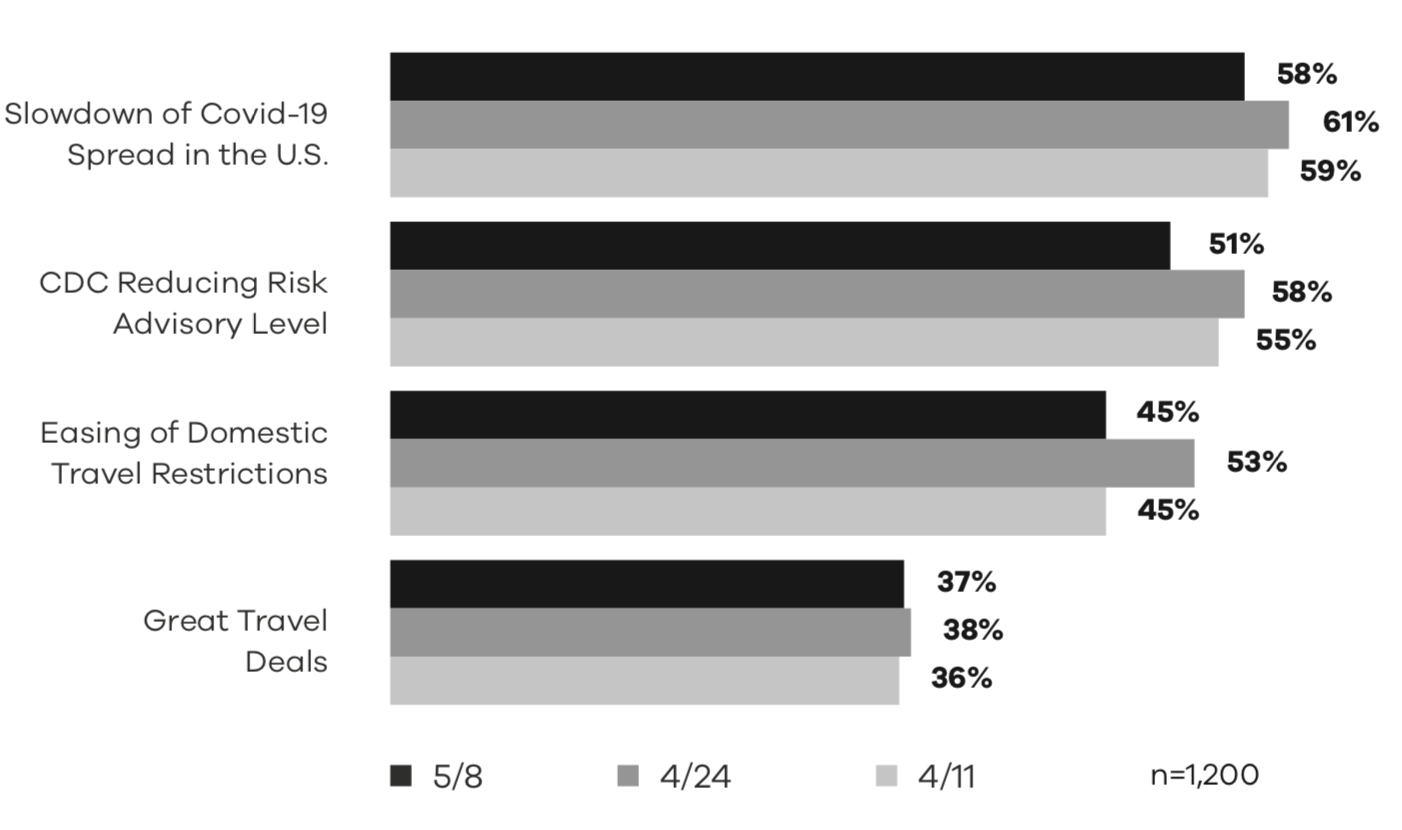 Having spent time on the corporate side at both Hyatt Hotels and Hard Rock Hotels, I have been speaking to a lot of general managers, director of sales and revenue managers to get their perspectives. Most said they wouldn't drop rates. But, the competition has, so they are feeling compelled to do the same in the short term as they try to cover their costs as demand returns.   
This is the time to provide real value and reassurance to the guests and not meaningless discounts. Of course, there will always be a place for rate discounts. We know from our proprietary Portrait of American Travelers® study that rate is the number-two factor (following location) that impacts a guest's decision to pick a hotel. But how can we use strategic rate discounts to our advantage? If you must discount, try coupling 60/90 day advance purchase rates with a flexible cancellation policy, so you can protect long-term demand and pricing.  
While discounting might sell a few rooms, it would be more beneficial to focus on what the mindset of the consumer is at this point in time. Travelers today are looking for a safe environment, flexibility, peace of mind and a reconnection with what is familiar. Our research also states that since the pandemic outbreak, travelers feel safer in an environment they can control, which includes accommodation rentals more so than hotel rooms, thus creating room for Airbnb, VRBO and others to potentially steal share. That is why we need to make hotel a safe place, which in turn generates confidence and provides guests added-value offers that are adapted to the situation.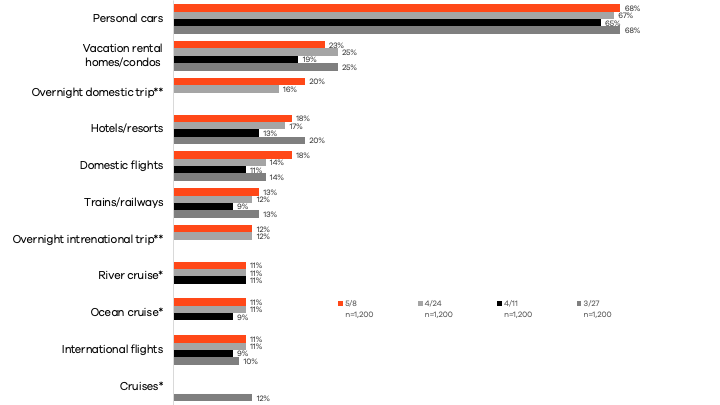 So what sort of packages and value-adds can hotels incorporate to ensure they are not only appealing to the mindset of the consumer, but also preserving rates?  Develop local staycation and weekend entertainment packages in partnership with vendors from your local community to celebrate your destination. Help guests escape back into a sense of normalcy and provide them with a venue where they can encounter a deeper, more meaningful experience that helps them reconnect with the things and people they love by offering a fun family getaway, a girls' getaway, or a gourmet F&B package. Or simply come up with in-room spa packages or meditative and yoga treatments to help guests relax and rejuvenate. The utilization of value-add packages will not only help to maximize ADR but will ensure that you are driving ancillary revenue throughout the property. Because in the end, the more a hotel is able to differentiate the experience through its strategic packaging of offers, and the stronger their brand, the more effective you will be at holding rates. I know that every market is different and will still have a variety of restrictions in place for the time being, which will add to the complexity of the situation. But, what you can do is reintroduce your hotel to the local community and welcome them back.    
While there are many unknowns about the future, hotels are navigating this path in amazing fashion. We do know that hotels are starting to reopen around the United States; persuading guests to come back is a bit harder. Nonetheless, MMGY Global is here to help you navigate these turbulent times and provide strategies that help welcome your guests back.