As competition with OTAs, meta search intermediaries and Google continue to increase, hoteliers are seeking strategies and tactics to not only maintain, but grow direct revenue. Being an integrated agency focused on driving results through holistic programs, MMGY Global is uniquely qualified to share our learnings and approach with the industry.
Last month, I was invited to present at the Hotel Association of Canada Conference on the topic of driving direct revenue through e-commerce. Prior to my presentation, I met with thought leaders throughout the agency to outline key recommendations for a multi-touch e-commerce approach summarized below by channel.
WEBSITE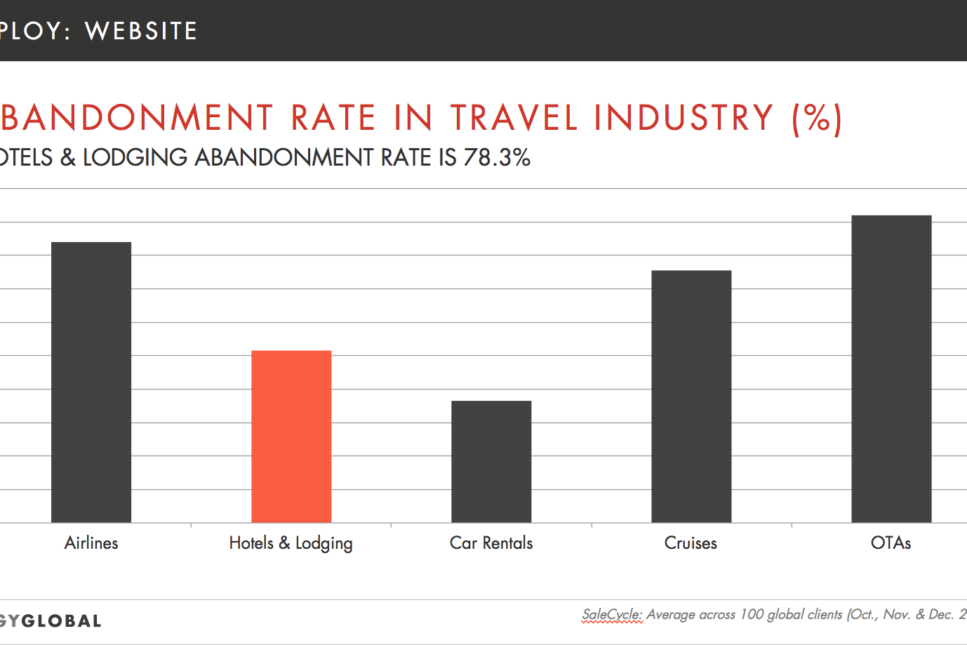 All industries struggle with abandonment. Converting a visitor to a consumer efficiently requires nurturing a user through a well-designed purchase path and re-engaging users who do abandon. According to SaleCycle's 2016 Q4 Remarketing Report, 87% of all respondents said they would consider returning to their travel booking following abandonment.
In order to increase e-commerce conversions, the experience needs to inspire, convince and validate a user's choice. For hoteliers, this means assisting users by:
Convincing them you offer the best solution to their needs
Aiding users as they review and compare options
Providing better pricing clarity
Focusing on purchase path and form usability
Remarketing to users who abandon booking
SEARCH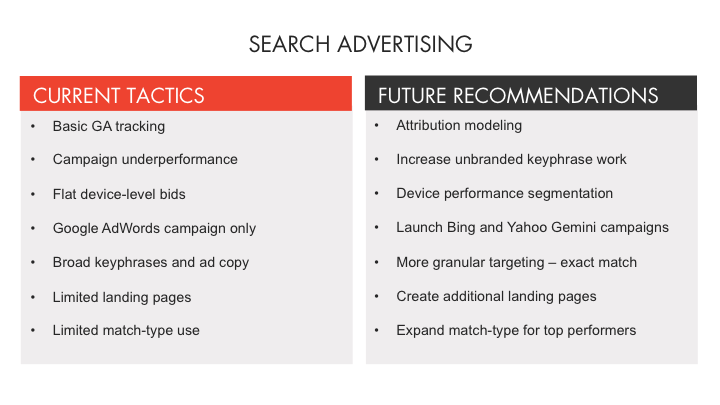 Organic search continues to be a leading source of referral traffic for travel brands. To be successful in today's search landscape, companies need to be focused on developing engaging and mobile friendly experiences. When determining rankings Google now looks at:
How quickly your website loads
If your website is mobile-friendly
How engaged are users on your site
Links to your website also continue to play an important role, so make sure you are working with your partners (associations, organizations, media partners, etc.) to gain relevant and impactful links to your site.
According to Google, 25% of online direct revenues come from PPC investments. As you continue to leverage paid search, ensure that you are:
Granular in keywords and copy
Focused on ROI-based vs. position-based bidding
Increasing your CTR to drive down CPC
Negotiating with OTAs to stop buying your branded terms
Buying lodging keyword variations for local events and attractions
MEDIA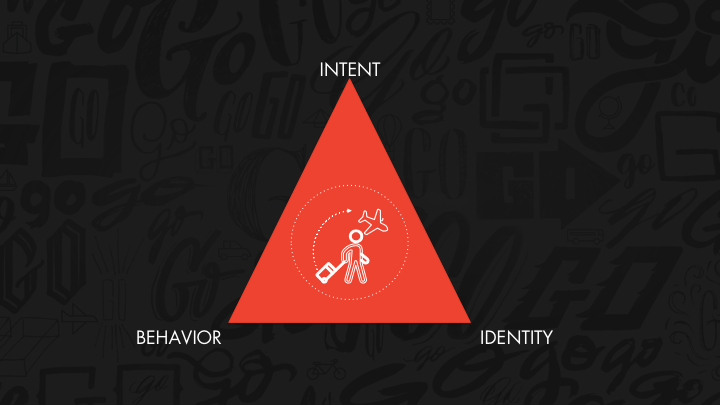 The online path to purchase for travel is extremely fragmented. According to MMGY Global's 2016–2017 Portrait of American Travelers®, the average online traveler conducts 50 searches, visits 38 sites, reads 12 reviews and spends 15 weeks researching their travel purchase. That is why it is more important than ever to reach the right person at the right moment in the right context. How do we accomplish this?
Programmatic is crucial to successful digital media buying today. Our clients are seeing programmatic placements outperform standard retargeting with returns exceeding 10:1 ROI. The introduction of dynamic display is also creating personalized ads that engage and outperform other media placements.
At the core of your media strategy, you need to be:
Determining your audiences
Planning your media mix
Aligning your messaging with placements
Marketing to the consumer mindset
Finding opportunities to stand out
Letting the data direct your decisions
EMAIL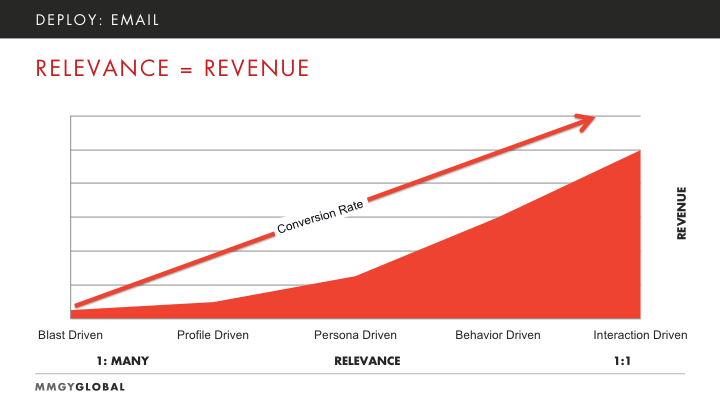 Email may be the most cost-efficient source of direct revenue. With proper data modeling and segmentation, ECRM programs can effectively attract new customers and increase the lifetime value of a consumer.
Successful email programs have to be:
Timely by activating communications via triggers
Personal and show consumers you know them
Relevant to provide the right context to your communications
Efficient and effective, disclosing the types of and frequency of communications
Employing tactics to convert and upsell
Pre-promotion teaser emails followed by emails throughout promotions
Abandoned reservation emails
Pre-arrival emails to upsell accommodations and services
SOCIAL MEDIA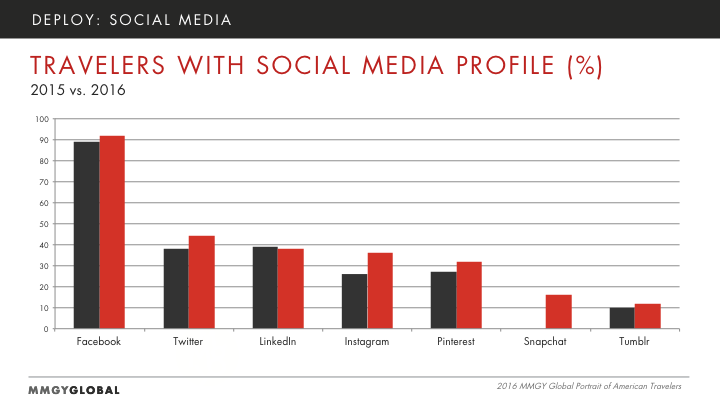 While social media is most impactful at the top of the funnel, social media does play an impactful role in a multi-touch marketing approach. In order to capitalize on social media efforts for leisure bookings:
Incorporate promotion links in bios and posts
Create social-only packages and flash sales to capitalize on FOMO (fear of missing out)
Engage loyalty members on social media and generate loyalty member leads
Develop on-property social programs and events for influencers
Understand social's impact on multi-touch conversions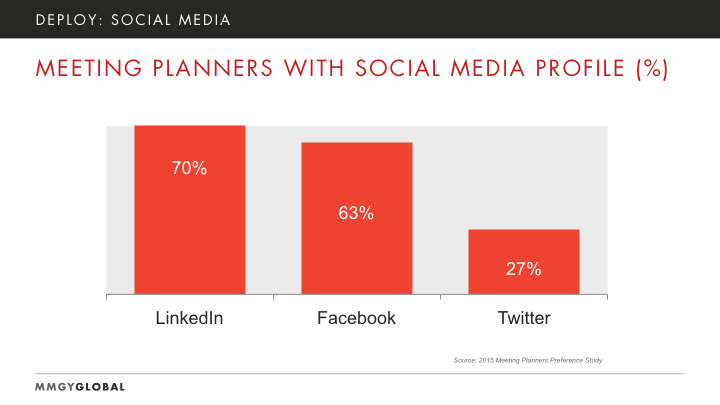 Our clients at MMGY Global have seen great success in engaging meeting and group planners through social media. Remember, meeting planners are people too. When utilizing social media for B2B:
Develop micro-targeted social advertisements targeting job positions, employers or by creating custom audiences by uploading group/meeting planner email databases
Focus on engagements vs. impressions
Showcase bleisure and offers on Facebook and Twitter
Highlight core offerings or thought leadership on LinkedIn
MEASUREMENT
"If it is worth doing, it is worth measuring" is our mantra. When developing your measurement platform, we recommend:
Assigning values to goals in analytics to assist you with evaluating advertising spend allocation
Creating an attribution model or being mindful of last click attribution with Google Analytics
Using analytics to test website elements like button color, calls to action, content placements, etc. Incremental adjustments can % growth can increase revenue quickly
IN CLOSING:
Establish an omnichannel platform.
Define micro-segments to drive revenue more efficiently.
Strive for one-to-one marketing whenever possible.
Invest aggressively in middle and low digital marketing funnels.
Optimize your website and re-target abandoned bookings.
Analyze data to drive your decisions and investments.
For questions, reach out to Robert Patterson at rpatterson@mmgyglobal.com.