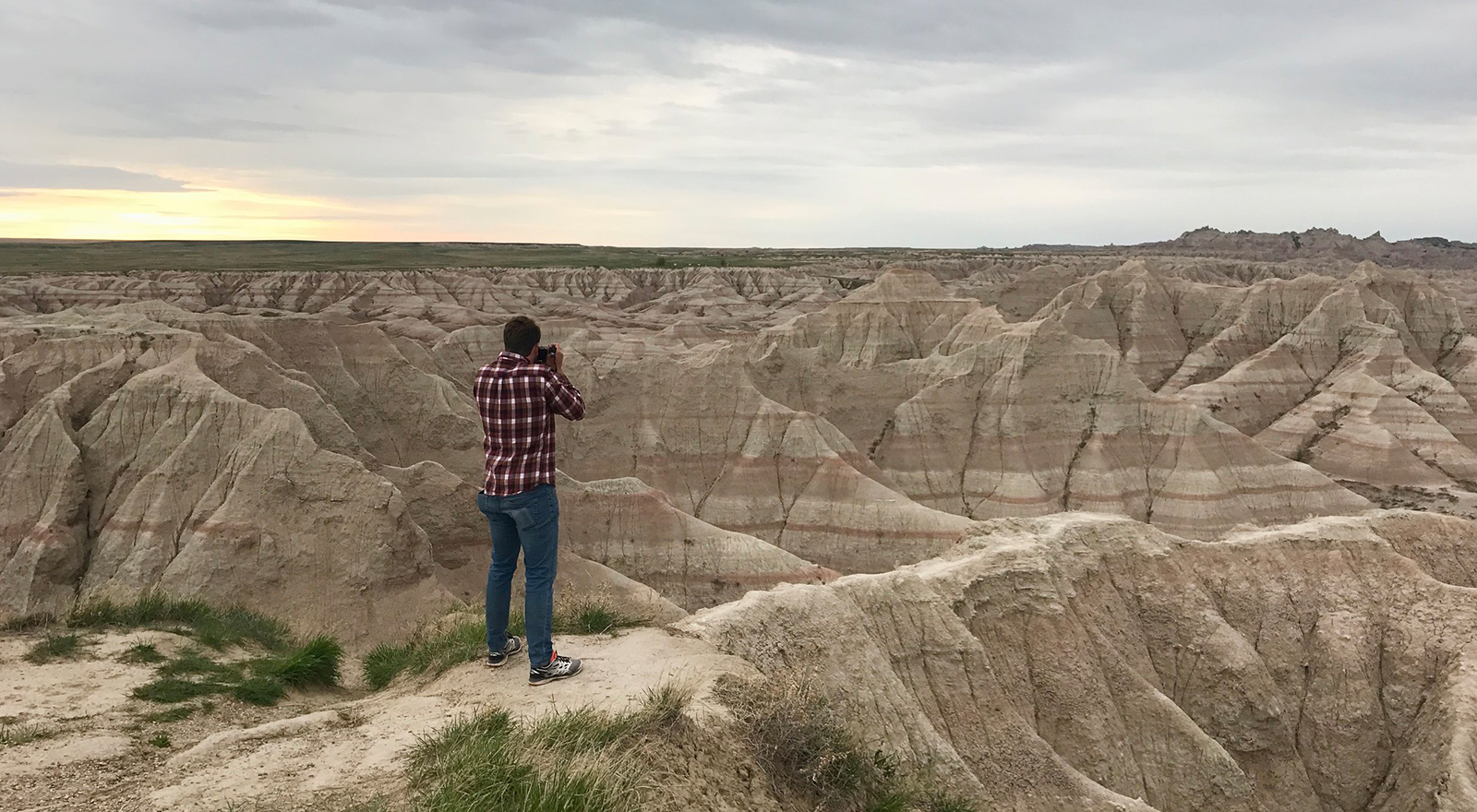 Situation
South Dakota is home to a number of popular places – The Badlands, Mount Rushmore and Wall Drug, to name a few. But there's so much more to discover from east to west. South Dakota's great places are more than just places. They're the homes of monumental moments you'll remember for a lifetime. But do travelers know just how many good times can be found across the state? In order to highlight and increase awareness of the lesser-known activities that can be enjoyed in South Dakota, MMGY developed the "Good Times, Great Places" campaign. Campaign objectives included:
Generate rich content via curated travel guides, influencer blog posts and social media content to drive website traffic and bookings
Drive social media awareness and engagement by inviting top bloggers and social media influencers to share their South Dakota experiences online
Reach new audiences who may not be familiar with traveling to South Dakota
Generate lasting, high-quality photo content to be used in other marketing channels as well as on South Dakota's social media channels
Action
We created four uniquely themed Good Times Guides featuring four new travel itineraries for our audience to utilize during their upcoming trips to South Dakota. Each guide included key travel tips and hidden gems in specific regions of the state. Once the itineraries were created, we invited four top bloggers and influencers of South Dakota to experience the four Good Times Guides, pairing each guide with a corresponding influencer based on their personal tastes and interests.
Next, we released one Good Times Guide each week for four consecutive weeks. The guides were hosted on TravelSouthDakota.com and promoted on social media with sponsored posts, headlining each new guide as they were released. Once the guides were released, we launched the "Good Times, Great Places" social media sweepstakes, which engaged our audience with a fun, interactive quiz. Users were asked to answer a series of questions related to the destination that helped them find which Good Times Guide was right for them. By taking the quiz, our audience was also entered to win a trip to South Dakota that was tailored to their interests based on their Good Times Guide result.
"Find Your Good Time" Influencer Campaign

Additionally, we engaged with bloggers for an influencer campaign, securing a specific number of deliverables from each influencer, including photo assets, blog posts, social media posts and ample live social sharing while using the designated campaign hashtags.
Results
Nearly 27K

entries submitted

79% increase

in sweepstakes entries

7.4M

social impressions earned

Over 800K

people reached

Over 4K

Facebook page likes

Over 200K

post engagements