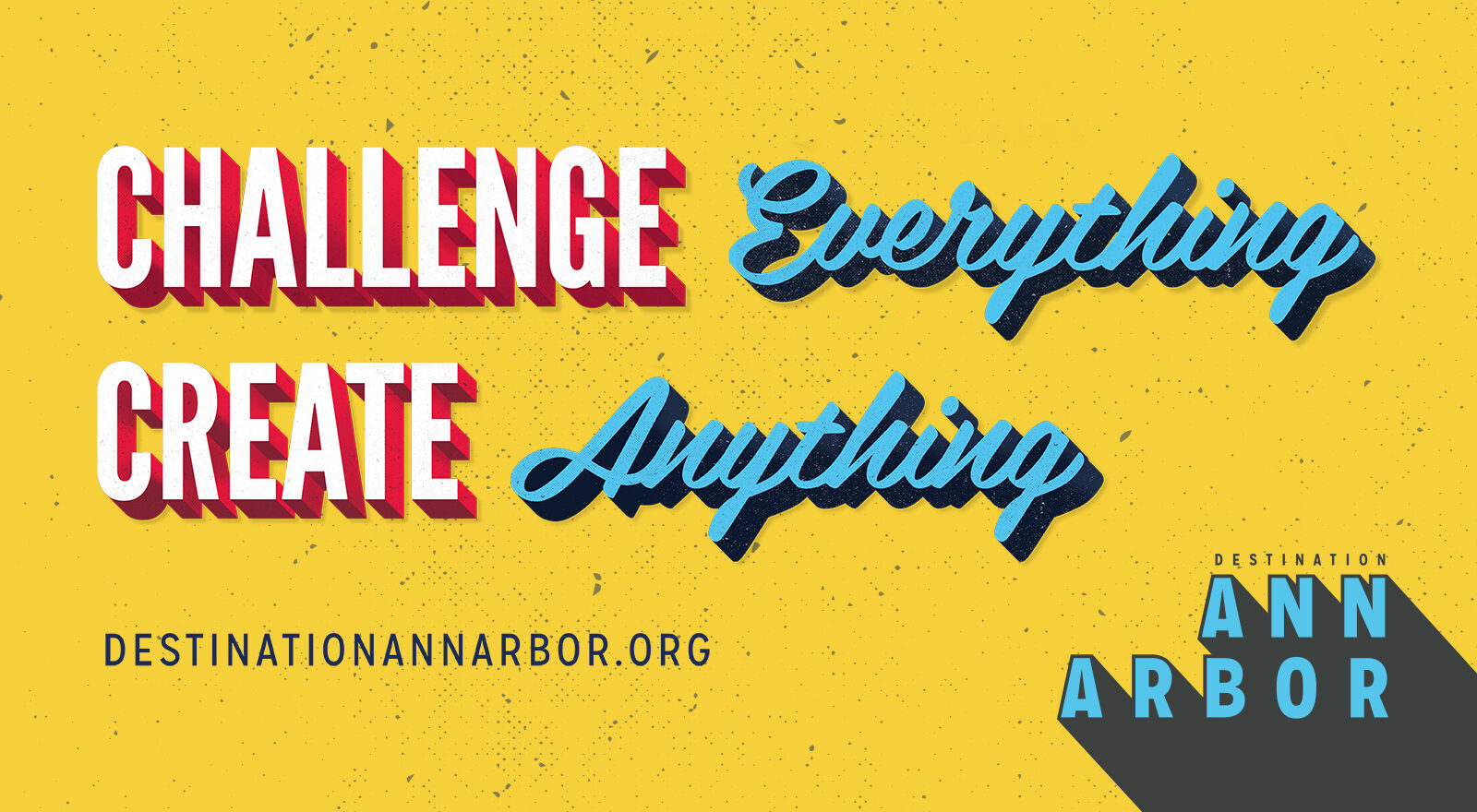 Situation
MMGY recently created a new brand for Destination Ann Arbor. Challenge Everything. Create Anything celebrates how Ann Arbor and the other communities in Washtenaw County inspire people to be better and dream bigger.
Action
To bring the brand to life, we challenged ourselves to think beyond traditional advertising campaigns.  We commissioned local artists to create works of art based on our brand essence. With the help of local filmmaker Tom Wille of Constant Motion Productions, we shot mini-documentary styled videos about the artists and their creations, introducing us to their favorite places in the community and showing how Ann Arbor inspires them. The images from the campaign work together across multiple channels to tell the destination's story.
Results
We believe this approach utilizes artists like no destination has done before. The pieces of art are motivating to residents because they capture the unique attitude and voice of Ann Arbor – and give something back to the community. And ultimately, this allows us to connect with and inspire travelers. It speaks to the thinkers and doers among us.