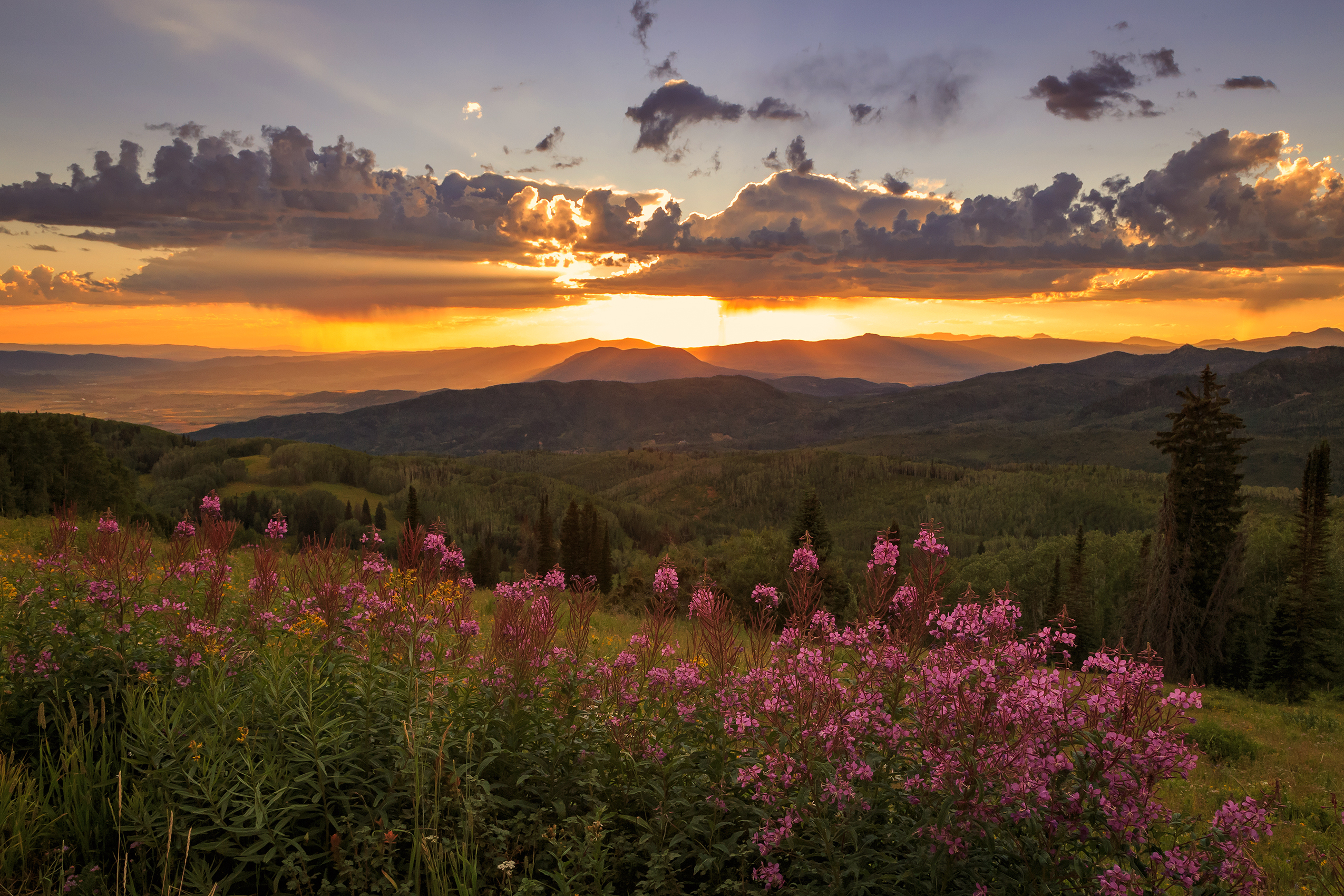 "Forge Ahead" was the theme of the 2020 Colorado Governor's Tourism Conference, inviting members of the industry to learn how the state is leveraging its forward-thinking momentum in these challenging times. The daylong event kicked off from the iconic Red Rock Amphitheatre as Cathy Ritter, Director of the Colorado Tourism Office, shared her remarks on how the state's industries have been impacted by the events of 2020; forthcoming diversity and inclusivity initiatives; and the innovative programs planned to usher in the next phase of travel recovery.
Embracing the spirit of travel and celebrating the beauty of Colorado, CEO Clayton Reid delivered his keynote address from the heart of Steamboat Springs. Within the context of tourism in Colorado and the industry as a whole, he shared some of the most important insights gathered from MMGY Travel Intelligence research and other industry resources.
Last year, the tourism industry made up 10% of the global GDP, valued at nearly $9 trillion, and it is now the second-largest industry impacted by the crisis. From this crisis, we are going to see many long-term changes in consumer behavior and how we travel.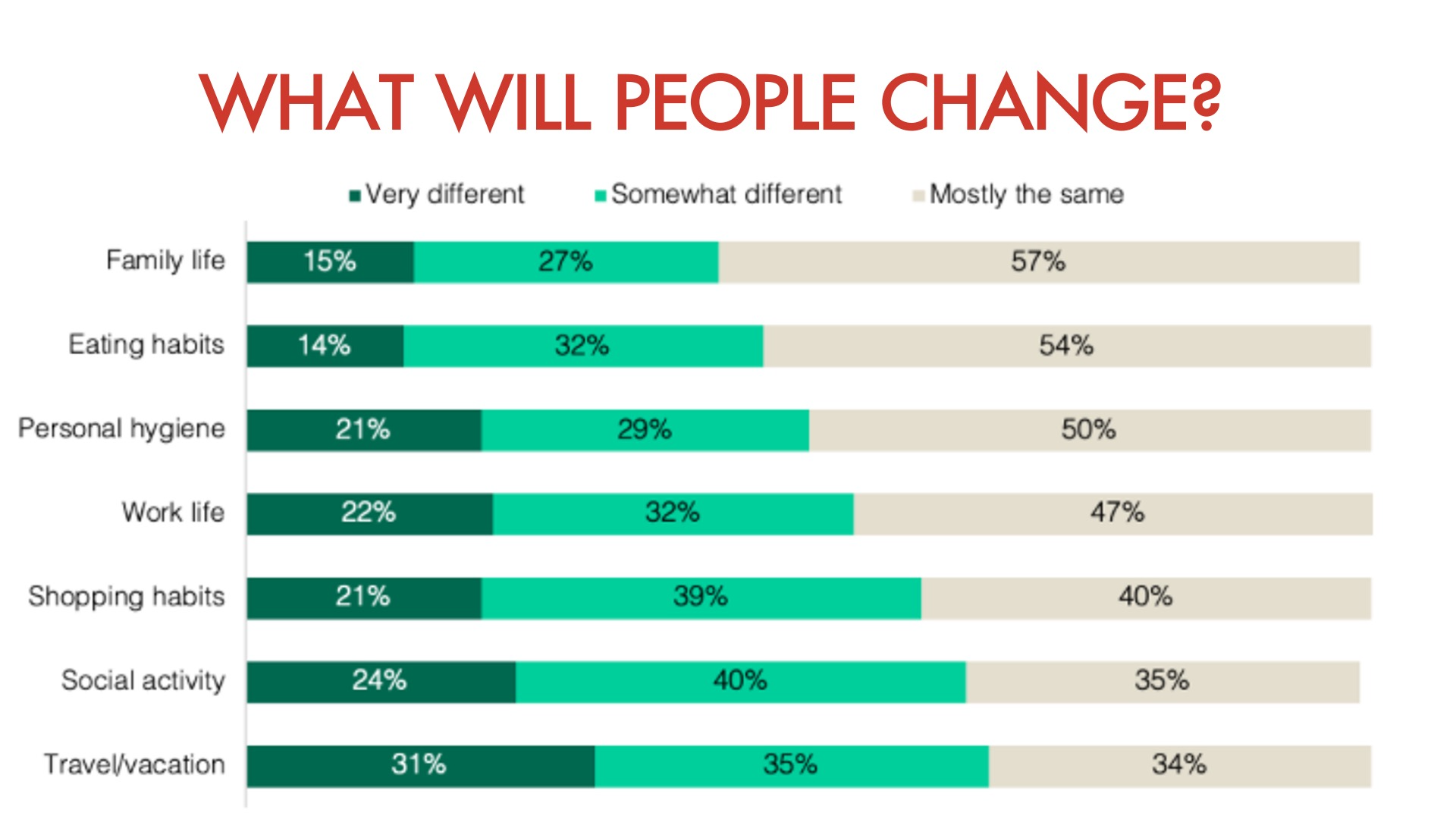 Our Traveler Sentiment Index, which hit an all-time high in 2016, has now hit the lowest point since September 11, 2001. So while we have a long way to come back in terms of travel sentiment, the tourism industry will be on the front end of the recovery as we emerge from a fear-based state and into recovery phases of understanding, action and rational behavior.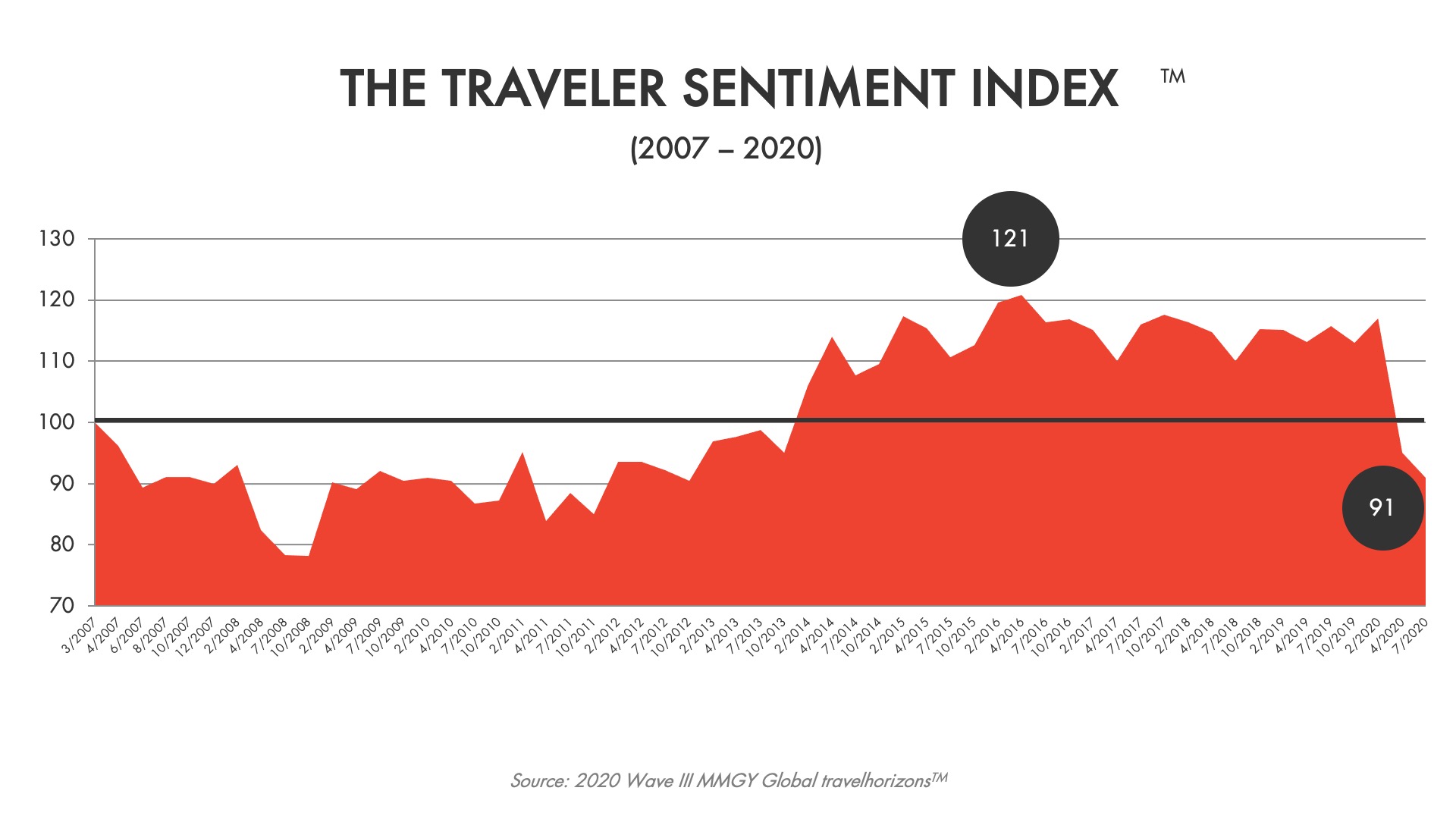 As we know, the first phase of travel recovery has centered on road trips and regional travel – typically centering on outdoor spaces like parks, beaches and campgrounds. This can benefit destinations like Colorado where natural attractions are a key selling point among drive-to markets, and grow momentum as consumers build confidence in air travel.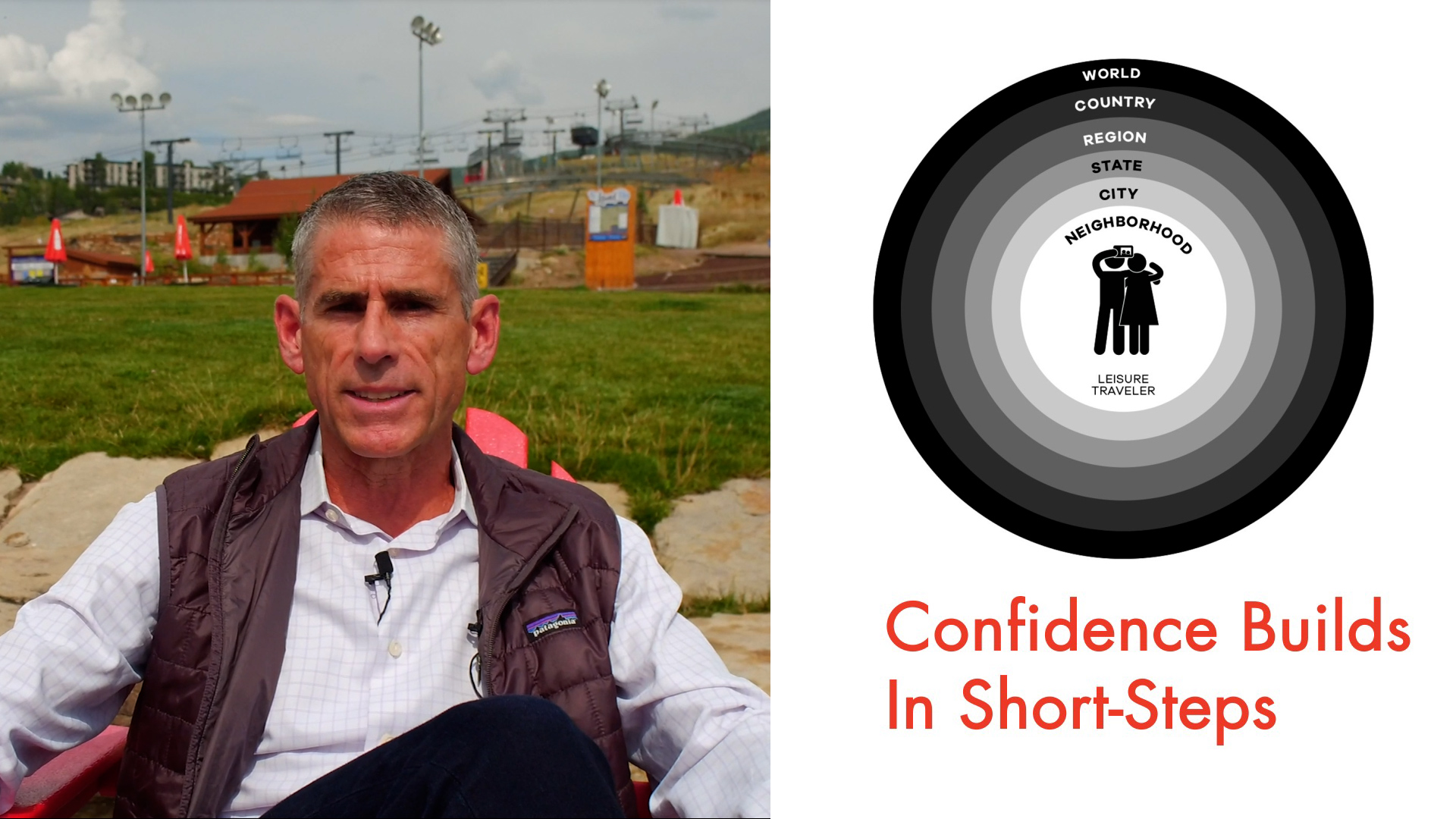 Right now, people are on screens more than ever, which opens up avenues for marketers to pursue. Time spent with Connected TV has increased 23% year over year, and daily time spent with smartphones/mobile devices has increased 14% year over year. Instagram increased usage by 14% over November 2019, the largest increase across all social channels. That said, we have to be sensitive to people's circumstances as they balance work, life and family all in one space.
Due to constantly changing consumer habits and societal conditions, media channels and messaging must be nimble and able to react quickly and effectively while driving ROI. The emerging travel recovery presents opportunities to think creatively. We are pursuing narratives around the Stretch Season – which extends summer travel plans into affordable fall months. Strategies such as the Colorado Co-Op Program provide a turnkey approach to marketing in which DMOs and other partners can defray their investments on cost-efficient channels such as paid media, social media and more.